---
Leona Gogolicynová
About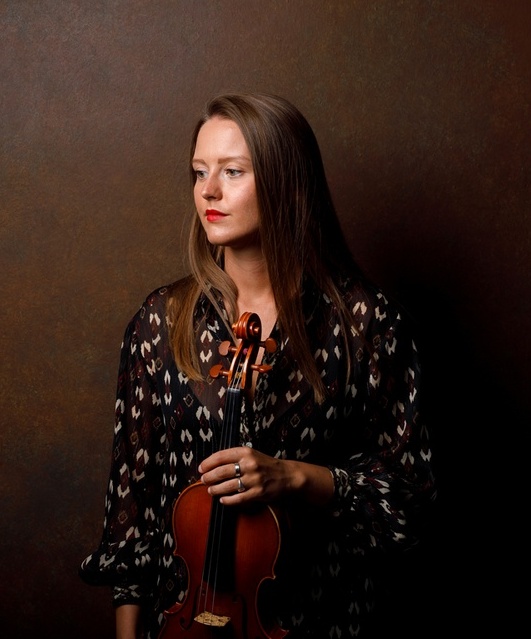 Leona Gogolicynová is one of London's foremost young violinists, recognised for her virtuosity, depth
of tone, versatility and creative vision.
Born in the Czech Republic, Leona started to play violin at the age of 6 and is currently a Fellow at Guildhall School of Music & Drama.
Leona's professional activities span many fields, most notably solo performance and chamber music. She participated in many competitions both in the UK and abroad. She was awarded the first prize at
the Concert Prize competition in two consecutive years and performed Lalo's Symphonie Espagnole and Ravel's Tzigane with the South Czech Philharmonic Orchestra.
Leona has been invited to participate in many masterclasses with distinguished artists, such as David Dolan, Miriam Kramer, Andrew Watkinson, David Waterman, Tomotada Soh, Martin Chalifour (LA Phil), Ivan Straus, and Jan Talich. She has performed in many prestigious concert halls, including Barbican Hall, Royal Festival Hall, LSO St Luke's, Koncertní síň O. Jeremiáše, Chinese National Orchestra Concert Hall in Beijing, and others.
After graduating in the Czech Republic, Leona continued her studies in Guildhall School of
Music and Drama in London, UK in the class of Levon Chilingirian, where she received a high distinction in her violin studies and was awarded a Concert Recital Diploma for exceptional performance in her final recital. Since then, Leona has completed her Postgraduate studies in Guildhall School of Music and Drama and has been invited to continue working with the School as a Fellow.
Recent highlights include Leona performing Mendelssohn's Violin Concerto in E minor with The St Clement's Players Orchestra in Cambridge, solo recitals in Milton Court Hall and Barbican Centre, as well as her continuous charitable performances for the Czech community in London.