*** Back together ***
Covid restrictions are due to be eased on May 17th and, as long as this happens, we will be back in action from Thursday 20th May. More details below.
We are...
Finchley Symphony Orchestra – a successful and friendly amateur orchestra in north London, rehearsing weekly and (in normal times) giving five or six high standard concerts each year. We are constantly looking for new challenges and opportunities and we welcome new players.
If you are interested in playing with us please contact members@finchleysymphony.org for more information.
We play...
Everything from baroque to large scale romantic works, 20th century music and new commissions. Symphonies, concertos and – at Christmas – carols!
We've played with...
Nigel Kennedy, Tasmin Little, Valeriy Sokolov and many others. Browse our Artists page to see more.
Playing together once again
All being well we will be back playing together from Thursday 20th May. It will be great to play together again after such a long break but no doubt many people will be a bit rusty! We aren't going to attempt a concert this term but will instead work on a couple of pieces including Beethoven's 5th Symphony, perhaps with an informal play-through to finish the term.
Our Trinity Church venue takes careful precautions to manage Covid risks. Different groups are kept apart and the church is cleaned thoroughly between visitors. Our rehearsals will again be socially-distanced and shorter - from 8pm until 9.30, with no break.
We hope to see all our regulars again, and as ever we warmly welcome interest from new players. But do please contact us before you come - places in some sections are limited and overall numbers will also be limited while Covid restrictions are in place. See our 'Members' page for details of how to contact us if you would like to try us out.
We care about...
Enjoying playing great music together, working hard for a high-quality performance, and celebrating it afterwards!
Podcasts
During the first lockdown Tom, our Music Director, recorded two fascinating podcasts. To hear his thoughts on conducting and how he became a conductor click on these links:
part 1a :::: part 1b :::: part 2 :::: part 3
To hear him talk about Sibelius' second symphony, which we had programmed for a concert this November and still hope to perform some time in the future, click here
Quick links
Find us
Our normal concert and rehearsal venue is:
Trinity Church, North Finchley
N12 7NN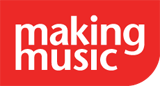 Finchley Symphony Orchestra is affiliated with Making Music.
For general queries email: info@finchleysymphony.org
Website © 2020 David Park – admin access.