We're back !!
After a frustrating break due to the coronavirus restrictions we will be rehearsing weekly again starting on September 17th. See below for more details.
We are...
Finchley Symphony Orchestra – a successful and friendly amateur orchestra in north London, rehearsing weekly and (in normal times) giving five or six high standard concerts each year. We are constantly looking for new challenges and opportunities and we welcome new players.
If you are interested in playing with us please contact members@finchleysymphony.org for more information.
We play...
Everything from baroque to large scale romantic works, 20th century music and new commissions. Symphonies, concertos and – at Christmas – carols!
We've played with...
Nigel Kennedy, Tasmin Little, Valeriy Sokolov and many others. Browse our Artists page to see more.
Playing together once again
It is more than five months - a long five months - since our last concert of Mozart, Wagner and Mahler on the eve of the lockdown. We have all missed making music together, but at last the wait is over.
Starting on September 17th we are restarting our weekly rehearsals.
Our Trinity Church venue is taking careful precautions. Different groups will be kept separate from each other and the church will be cleaned thoroughly between visitors. Our rehearsals will be socially-distanced and shorter - from 8pm until 9.30, with no break. We will wear face coverings as far as possible and everyone will need their own music stand!
Nobody yet knows when we may be able to perform with an audience, so to begin with we will rehearse a range of interesting repertoire suiting the forces available. We will confirm details of the programmes for future concerts as and when these become possible.
We care about...
Enjoying playing great music together, working hard for a high-quality performance, and celebrating it afterwards!
Quick links
Find us
Our normal concert and rehearsal venue is:
Trinity Church, North Finchley
N12 7NN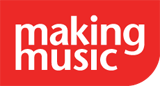 Finchley Symphony Orchestra is affiliated with Making Music.
For general queries email: info@finchleysymphony.org
Website © 2020 David Park – admin access.