Welcome!
We are...
Finchley Symphony Orchestra – a successful and friendly amateur orchestra in north London, rehearsing weekly and giving five or six high standard concerts each year. We are constantly looking for new challenges and opportunities and we welcome new players.
We play...
Everything from baroque to large scale romantic works, 20th century music and new commissions. Symphonies, concertos and – at Christmas – carols!
We've played with...
Nigel Kennedy, Tasmin Little, Valeriy Sokolov and many others. Browse our Artists page to see more.
A new era
We are delighted to welcome Tom Hammond as our new Music Director, taking over from David Lardi who has stood down after 42 tremendous years at the helm. Tom has an excellent reputation for his work with top professionals, youth orchestras and non-professional groups. We hugely enjoyed his 'trial' term with us leading to a great concert of Brahms and Beethoven in May and we are excited now to be working with him on a more permanent basis.
Our 2019-2020 season again includes five very different concerts with many musical masterpieces and some real rarities. We began in November with Dvorak and symphonies by Schumann and Franz Berwald, a Swedish composer who was writing in the mid-19th century, followed by the traditional Christmas concert with Finchley Chamber Choir. We welcome back Robert Hodge as guest conductor for our March concert: Mahler's fourth symphony, Wagner's Siegfried Idyll and two fine arias by Mozart (soprano Emily Garland). Then a more 'classical/early Romantic' concert in May with music by Mozart, Haydn and two of the Mendelssohn family. We rejoin the Chamber Choir in July for Beethoven's fifth symphony and Brahms' German Requiem.
We care about...
Enjoying playing great music together, working hard for a high-quality performance, and celebrating it afterwards!
Quick links
Find us
Our normal concert and rehearsal venue is:
Trinity Church, North Finchley
N12 7NN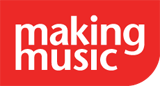 Finchley Symphony Orchestra is affiliated with Making Music.
For general queries email: info@finchleysymphony.org
Website © 2018 David Park – admin access.