Finchley Symphony Orchestra...
...a successful, friendly London amateur orchestra with Music Director Christopher Stark. We rehearse weekly and give five high standard concerts each year. We enjoy playing great music together, working hard while having fun..
Beginning another varied season
After our season opener of Elgar's 'Froissart' overture, a blissful performance of Mozart's clarinet concerto by Sarah Williamson and the roof-raising second symphony of Sibelius we are now working for our Christmas concert with Finchley Chamber Choir on December 16th which has a huge variety of music including favourite carols for everyone. In March we will perform symphonies by Tchaikovsky and Leokadiya Kashperova, a contemporary of Rachmaninov, together with a surprise extra. Later concerts will include music by Malcolm Arnold, Samuel Barber, Haydn and Beethoven.
Play with us
Our members come from across London and south Hertfordshire. We always welcome approaches from people who are interested in playing with us. At present we have room for string players and in some other sections. We operate a deputy system for wind and brass, so even if there is no current vacancy you have a chance to play and we can get to know each other. There is no membership fee in a new member's first term - so if you would like to try us out do get in touch. See the 'Members' page for more details.
We play everything...
...from baroque to large scale romantic works, 20th century music, new commissions, symphonies, concertos and – at Christmas – carols!
We've played with...
Tasmin Little, Valeriy Sokolov and many others - see our Artists page.
Quick links
Find us
Our normal concert and rehearsal venue is:
Trinity Church, North Finchley
N12 7NN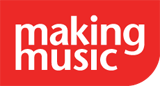 Finchley Symphony Orchestra is affiliated with Making Music.
For general queries email: info@finchleysymphony.org
Website © 2020 David Park – admin access.