Welcome!
We are...
Finchley Symphony Orchestra – a successful and friendly amateur orchestra in north London, rehearsing weekly and giving five or six high standard concerts each year. We are constantly looking for new challenges and opportunities and we welcome new players.
We play...
Everything from baroque to large scale romantic works, 20th century music and new commissions. Symphonies, concertos and – at Christmas – carols!
This Season...
After our ambitious Russian evening including Stravinsky's 'Firebird' suite and the ever-popular Christmas concert with Finchley Chamber Choir we have moved on to explore a rarity: Dvorak's tone poem 'The Water Goblin' which we will perform alongside Tchaikovsky's 'Pathétique' symphony and Richard Strauss' first Horn Concerto with Alexander Edmundson, a young co-principal with the LSO. Programmes later in the season include Brahms, Elgar, Vaughan Williams and Beethoven.
Conductor trials...
David Lardi, our Musical Director for over 40 years, is cutting down his workload from 2019. He will continue to conduct us for joint concerts with the Finchley Chamber Choir but we are now auditioning candidates to work with us for our purely orchestral concerts in the coming seasons. As part of this process we are delighted that Robert Hodge will conduct us for the March concert.
We've played with...
Nigel Kennedy, Tasmin Little, Valeriy Sokolov and many others. Browse our Artists page to see more.
We care about...
Enjoying playing great music together, working hard for a high-quality performance, and celebrating it afterwards!
Quick links
Find us
Our normal concert and rehearsal venue is:
Trinity Church, North Finchley
N12 7NN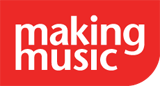 Finchley Symphony Orchestra is affiliated with Making Music.
For general queries email: info@finchleysymphony.org
Website © 2018 David Park – admin access.