An exciting season shaping up
This season is going to be another exciting one including a mix of familiar works, well-known ones rarely tackled by local orchestras and a rarity.
In November we paid tribute to the letter S with Schumann's Manfred overture and two symphonies, Schumann's Rhenish and Sibelius' seventh conducted by Music Director Christopher Stark. We will join Finchley Chamber Choir on 10th December for a Christmas concert of carols and popular favourites.
In March we will perform Beethoven's fourth symphony and his violin concerto with soloist Konrad Eliastrostmann, as well as the Suite en Forme de Valses by Mel Bonis. It will be a British programme in May with Britten's Serenade for tenor, horn and strings, Hamish MacCunn's Land of the Mountain and the Flood and Vaughan William's fifth symphony. To round off the season we will be back with the Chamber Choir for a major concert, for which details will be finalised very soon.
Come and play with us
We have room for new string players, particularly viola and double bass, and in some other sections. There is no membership fee in your first term so if you would like to try us out do get in touch. See the 'Members' page for more details.
We are...
Finchley Symphony Orchestra – a successful and friendly amateur orchestra in north London, rehearsing weekly and giving five high standard concerts each year. We enjoy playing great music together, working hard while having fun, and celebrating it afterwards We are constantly looking for new challenges and opportunities..
We play everything...
...from baroque to large scale romantic works, 20th century music, new commissions, symphonies, concertos and – at Christmas – carols!
We've played with...
Tasmin Little, Valeriy Sokolov and many others - see our Artists page.
Quick links
Find us
Our normal concert and rehearsal venue is:
Trinity Church, North Finchley
N12 7NN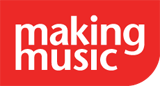 Finchley Symphony Orchestra is affiliated with Making Music.
For general queries email: info@finchleysymphony.org
Website © 2020 David Park – admin access.