Podcasts
We cannot meet at the moment but we can still enjoy listening to our Music Director!
Conducting
We asked Tom for his ideas about conducting, and he has sent us these thoughts from his kitchen….
Part 1 is in two separate files. In part 1a Tom talks about how he came to be a conductor, and his other musical activities; in part 1b he talks about conducting itself and working with different sorts of group :
In part 2 Tom tells us how he likes to choose repertoire and about his musical heroes:
Finally in part 3 Tom tells us what knows now that he wishes he'd known when he was an orchestral player himself, talks about his 'dream' concert and orchestra to conduct, and gives advice to anyone thinking about taking up conducting themselves:
Sibelius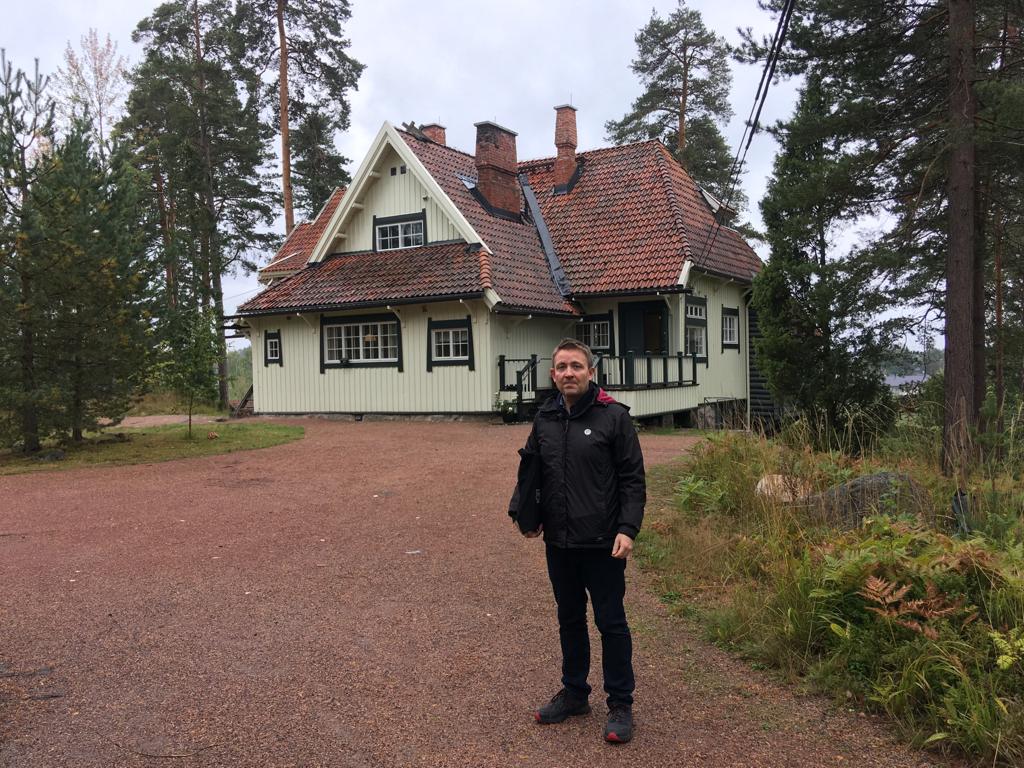 Tom, here visiting Sibelius' home at Ainola, has also recorded some fascinating insights into Sibelius' second symphony which we are due to perform in November. His 35 minute talk is illustrated with extracts from the piece and you may like to follow these with the orchestral score, if you can get hold of a copy. To listen to this podcast click on this link and just press 'play' (no need to sign in).
Tom has also supplied links to complete performances on Spotify and Youtube and thanks to Eileen for links to a 'follow-the-score' video and a 2014 edition of Radio 3's 'Building a library' comparing recordings of the piece.